Bellflower: signature sandwiches for lunch lovers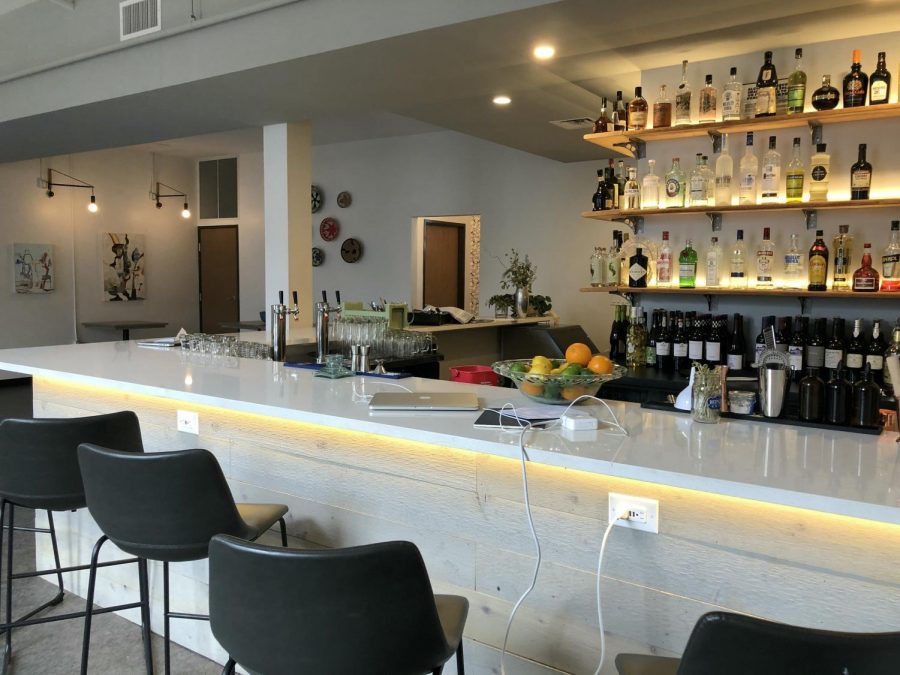 After just opening in early August of this year, Bellflower already has so many amazing food options, many customers,and is readily accessible. Bellflower is open from 11 a.m. to 4 p.m. for lunch, and from 5 p.m. to 10 p.m. for dinner. However, to make sure that you get one of their delicious 100 sandwiches with their homemade milk bread you might have to pop by sooner rather than later because some days they run out before 1 p.m. 
When I first heard about Bellflower from a friend, there was little to no information online about their hours, location, or menu and finding this information proved difficult. Yet I knew for a fact that I had to get some of their sandwiches, as they home-make the loaves for their lunch sandwiches each day.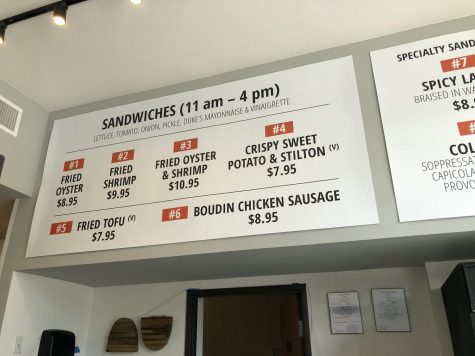 Nonetheless, they do have an Instagram account (@bellflowerypsi) and a website in the making (bellflowerypsi.com), though it is not yet complete. By simply looking them up on the internet you will find only a few pictures and their location, with no phone number or menu posted. However, upon arrival all the hard work will have been worth it. Here I have the lunch menu where you can see all their different sandwich and side options, however this doesn't include any specials that they may be trying out!
Upon arriving at Bellflower, I thought I knew what I was going to order: #1 (Fried Oyster), #2 (Fried Shrimp), and #3 (Crispy Sweet Potato and Stilton), but when I arrived they said they had a special of sauteed pepper shrimp. So of course I wanted to try their special. When walking through the doors, you are hit with the fresh smell of home baked bread and a combination of spices coming from the grill. Waiting for my three sandwiches to be made was some of the longest moments of my life due to being able to watch the chefs prepare everything in the open kitchen. I could hear the sizzling of the shrimp on the grill, the sound of muffled laughter from outside in the open seating area, and see the beautiful and cozy decor of the newly renovated space. 
Service was fairly quick, and I got my sandwiches about 10 minutes after ordering. Each of the sandwiches were packed full with the main ingredient (based on what you order), shredded lettuce, tomato, and a remarkable homemade mayo. The fried oyster sandwich was like nothing I had ever tasted before, and its uniqueness drew me to ordering it. The oysters had a very crispy texture and almost looked like homemade popcorn shrimp, but had a much better seasoning. The second one I tried was the sauteed shrimp and even though it was slightly less unique, it still had an amazing smell and stellar taste. Last, but not least, was the crispy sweet potato and stilton cheese sandwich. The stilton cheese, which is similar to that of bleu cheese, complimented the deep fried sweet potatoes candy-like taste superbly. While the ingredients in the sandwich were all amazing, the real star of the show was the homemade milk bread. Each bite was first crispy, then soft — as the mayo sunk into the loaf. 
I recommend this restaurant to any sandwich lover for lunch. While the sandwiches can be ordered and taken out, there is also an amazing outdoor, and open-aired, seating section where guests can "dine-in." However, if you are planning on going to Bellflower for dinner, the new restaurant has decided to only serve the "dine-in" guests and not have take out until they gain more customers.