CS Club: Design, Code, and Play
Louise Depa, Staff Writer
January 25, 2019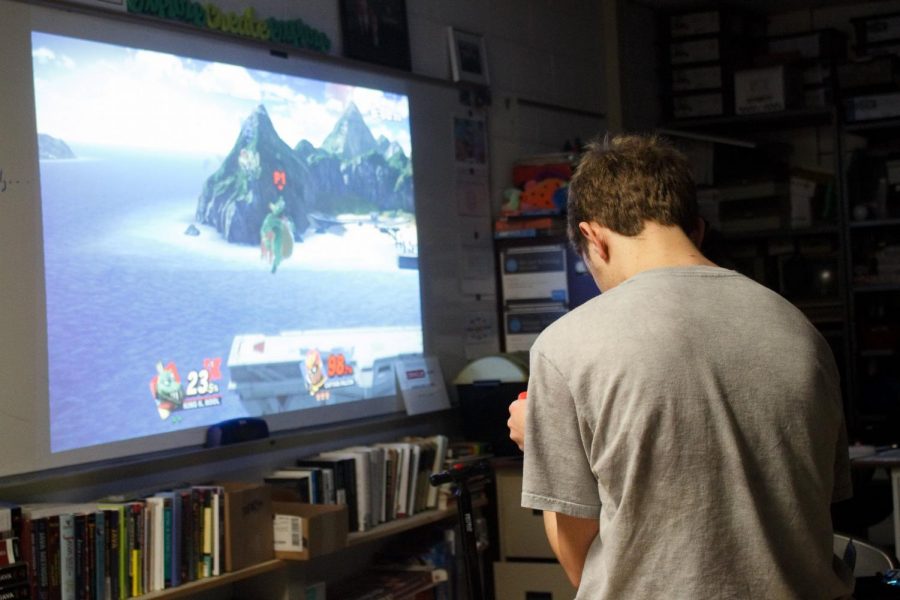 Huron High School's Computer Science Club has come into the new school year with fresh ideas about how to expand and make the club more active. The name of the club acts as an umbrella term to group together the multiple clubs and sections that Computer Science Club splits into. This includes the Video Game Design and Development Club, the E-Sports Club, and those in the Computer Science Club who are learning how to code.
Compared to the other groups in the club, everyone is assigned to a specific role in Video Game Design and Development. In addition, they also have a very clear and direct plan for what they are planning on doing for the year.
"We have programmers and designers, and we all are currently working together to develop a game," sophomore Daanish Lateef said. "So during the first quarter we came up with an idea and fleshed it out a little bit more, and, now, we're starting out on the actual development of it."
Developing the game they are designing will take most of the year because of the challenge that programming the game gives them.
"We are creating it in Unity. It is a software used in 3D development and the programming language is C#," Lateef explained. C# is a popular coding language that is commonly used for game development.
However, unlike what many people would think, you do not have to have any programming or design experience in order to join the club. In fact, many people there don't know too much about coding when they first join. Instead, they will learn how to program while they are in the club.
"If you just join, we will have a place for you," Lateef Said.
Daanish Lateef is not only in the Video Game Design and Development part of Computer Science Club, but he is also in the part of the E-Sports group focusing on the Super Smash Bros. games.
Currently, they are just playing the games the members have such as Super Smash Bros Brawl and League of Legends. However, the club is very relaxed and open to playing all types of video games.
"In the future we might fundraise some money to get the other Smash games and then, after the club grows a bit, we might have other fighting games similar to Smash Bros like Platform Fighters. I don't think there is a general video gaming club right now, so we might just eventually expand to that," said Lateef.
In this club you are able to play whatever game you want, and you do not have to take part in competitive gaming if you do not want to. However, if that is something that someone is interested in, the club can find tournaments and competitions that are available in the community.