The Huron Emery's seniors say goodbye
Shania Ahmed- Staff Writer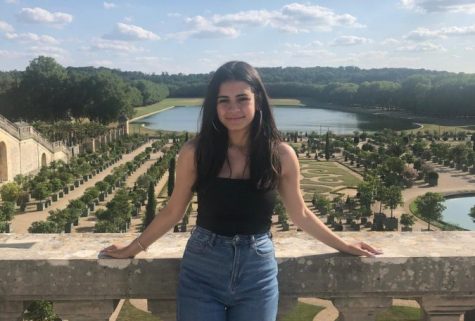 Being a member of the Huron Emery was a memorable experience for me. This was my first year on staff and I've picked up a variety of new abilities that I'll be able to apply in the future. For instance, through the interviews I've conducted for issues where I've had to contact staff and students, I've learned to improve my communication skills. Throughout projects and teamwork activities, I developed teamwork skills. Additionally, being a member of the team has taught me the value of individual voices. The newspaper allows Huron students to express their thoughts and opinions on a variety of themes and topics, ranging from the media to major challenges in school life and social issues. It also informed kids who aren't part of the Emery about the school. Students found it more difficult to obtain information as a result of COVID-19. Emery's Instagram and other resources assisted not only Emery students but all Huron students. Furthermore, efforts such as the Humans of Huron strive to represent Huron students so that others can learn a little about them and develop a sense of community. Despite the fact that the school year was done entirely online, the Emery maintained a sense of community, and being a member of the team was exciting.
Feiyu Zhang- Staff Writer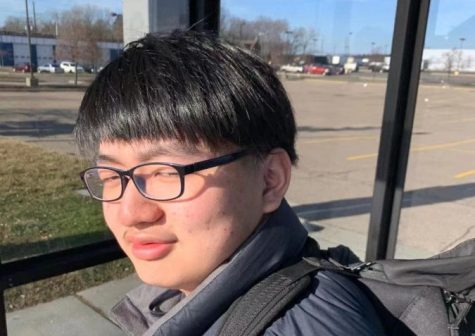 I felt like I was at home in the newspaper class, everyone had something to do, every mentor liked to guide me and the relationship between students was very good. When I first joined the newspaper, my English was not good, and my listening and grammar skills were also not good. However, OC always answered the questions I didn't understand very patiently, which made me very touched. I remember my first year mentor, Nathan, who is a very responsible person. Our last editor-in-chief Julie and the other team leaders were also very enthusiastic to help me.
The newspaper class is not only a writing class,  it's very interesting and comprehensive. You can learn how to design panels, how to communicate with people and how to get sponsorship. These are things I haven't learned in other classes. I felt very relaxed in Newspaper because I didn't have a lot of assignments according to the teacher's requirements, you just have to finish it on time. I really enjoyed this class and I would highly recommend this class to anyone who is interested in writing. You can really learn a lot from newspaper
Kaitlyn Sabb- Feature Editor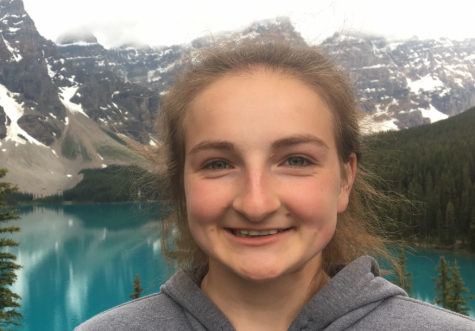 As one of the few freshmen in the Introduction to Journalism class I was anything but confident with my journalistic skills. Everytime I wrote something, I was afraid that I was going to mess up and have my article flooded with comments in red ink. However, within the first few months I wrote personality profiles on at least five people, two of which got put in the yearbook. With each of these interviews, I expanded my horizons and asked people I knew little about. I made connections with them and discovered how similar my dedication to school and sports were with my fellow students. After being published in my freshman yearbook three times, I knew I wanted to continue writing about pretty much anything and everything, but after a while I decided that feature was my favorite topic and began to write reviews on new and old restaurants and also interviewed their owners.
Throughout the years on staff at The Huron Emery I have seen the newspaper win awards and seen each year new editors take over command of the newspaper and strive to do their best. The Huron Emery has not only helped me with my skills as an writer, but it also helped me become more of a people person and a team player. As I reflect back on my time at the Newspaper it has become evident that even through a pandemic if we work as a team we can be successful and the best at what we do, which is highlighting important events in the history of Huron, the world and our community.
Zachary Brewer- Staff Writer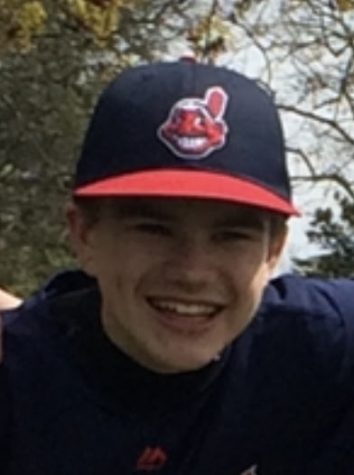 Working with Ms. Badalmente and the rest of the newspaper team was a new experience for me. It took me out of my comfort zone because I hate writing so much. 
But the things I learned in the Emery made it easier for me. This year I mostly talked about the sports teams that we have at Huron and how they improved throughout the year. I am used to just being a player on the team, so it is fun to be looking at it from a new perspective and get to share what I learned in the newspaper. I think that newspaper writing has improved my writing skills because I had to make the story more interesting and eye-catching.
 I had to have a good hook and plot to keep the reader entertained. Before the newspaper class my hooks were not the best and I lost the reader a lot because I did not know how to keep interest in the story. Throughout the year as we learned more about writing, how to get your story to flow nicely, hooks and conclusions it made everything easier and writing a newspaper now is not as challenging to me. I know that I will use these skills for the rest of my life.