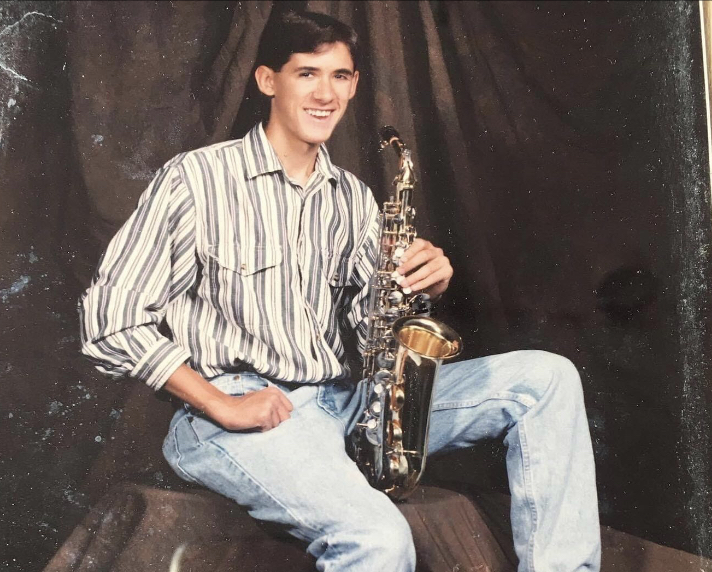 Q: Tell us a little about yourself. 
A: "I am an english teacher at Huron. I teach TV and radio/DP film primarily. I have two children and am an author and filmmaker."
Q: What is your favorite class and why?
A: "My favorite class is DP (Diploma Programme) film year one because we watch the early films to the modern-day films and I like watching the movies and not feel guilty about it."
Q: What hobbies/sports/clubs do you do and why do you like them?
A: "Writing, reading and watching sports and movies, I like them because my passion is film and writing books and I enjoy the entertainment."
Q: Once the pandemic ends and social distancing restrictions are removed, what's the first thing you plan to do?
A: "I really miss going to the movie theatre, and also going to concerts.  "
Q: What's an interesting/unique fact about yourself?
A: "I have two movies in development, they are in the process of getting produced, the movies are actually based on some of my books, one is about a drama in Detroit and a romantic comedy set in Ukraine. Before teaching I was a journalist and a reporter."
Q: What is one lesson the past year has taught you?
A: "I found it is best to take everything one day at a time, and also being more flexible is helpful to reduce stress when things don't go your way."