Senior Sunday: Bridgit Jung
Q: Tell us a little about yourself (what you like to do outside of school…)
A: "Outside of school, I like to get bubble tea, go online shopping and scroll through Twitter. I also love traveling, but sadly I wasn't able to this past summer and graphic design is definitely something that I spend a lot of my time on, and I enjoy experimenting with 2D motion graphics when I have the time."
Q: What's your favorite place you've traveled? And how many times have you been there?
A: My favorite place I've traveled to is Taiwan, because that's where a lot of my relatives are and there's just a lot of fun things to do there. I don't remember the exact number [of times I've been there] but probably more than four."
Q: What is your favorite class and why?
A: "My favorite class is DP Visual Arts. In both in-person and virtual school, it's always been a time for me to unwind, relax and make some art. Ms. Kubacki teaches it, and I love her supportive and easygoing style."
Q: What hobbies/sports/clubs do you do and why do you like them?
A: "For starters, I like to draw and paint. However, I usually prefer digital forms of art since they don't make as much of a mess, although my MacBook suffers a lot when I run programs like Adobe Illustrator and After Effects. I'm the opposite of athletic, but I like to go on walks sometimes if I can muster the energy."
Q: Once the pandemic ends and social distancing restrictions are removed, what's the first thing you plan to do?
A: "I just want to hang out with friends for sure. I also want to go traveling again. I definitely want to visit my relatives in Taiwan."
Q: What's an interesting/unique fact about yourself?
A: "I guess that I'm a twin."
Q: What do you plan on doing in college?
A: "Maybe minor in art. I'm really wanting to go into this thing called UX design so definitely be studying for that. And then during college, I just also in my free time want to practice art more — I didn't really get to in high school, so I'll definitely work on that a little more. And just like meeting more people in college. Basically, UX design is short for user experience design and your designing how apps work. Just so users can use apps more easily. I think my major is gonna be information science. I might join the Taiwanese Students Association Club, but I might do more nonprofit or community service types of organizations. 
Q: What has been your favorite part about this school year? What has been the most difficult part?
A: "My favorite part of this school year is definitely being able to sleep in because I don't have a first or second hour which is really nice. The most difficult part is the lack of physical social interaction and not being able to see people."
Q: How do you think your senior year would've turned out differently if you had in-person classes? 
A: "It definitely would have been a lot more fun, I think. I feel like I would be able to experience the normal senior things like going to prom and just having one more year hanging out with my friends and other people. It is really disappointing, but I guess it is as it is."
Q: What do you miss about Huron? Do you hope to go back and finish your senior year in-person?
A: "I miss the steep three flights of stairs at Huron. It's funny because I hated them back then, but I realized that it was the only source of exercise for me, in addition to walking from the football parking lot every morning. More than that, however, I miss seeing people. I'd really like to go back and finish my senior year in-person, but it seems unlikely."
Q: What is one goal you have for this year?
A: "One goal I have for this year is just to do my best. Despite the circumstances and then still try to have fun, hopefully, when it gets safer I can make travel and hang out with people. And also I hope to maybe get into some other schools and like, maybe commit to a pretty cool school."
Q: How did you get involved in online art design?
A: "I think it just gradually happened but it started when I took the graphic design class at Huron. That was I was able to learn about how to use programs like Adobe programs because those are really important for graphic design. I think before that I had the chance to design some posters for talent cultural events and I was like 'shoot I don't really know how to do this' so it made me more interested in it and that's why I took graphic design at Huron. I think that just taking the class at Huron really set it off."
About the Writer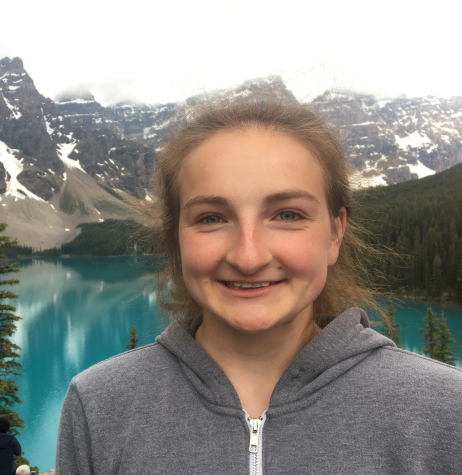 Kaitlyn Sabb, Feature Editor
Kaitlyn is a senior at Huron and is excited to start her second year on staff as the new Feature Editor. When she is not writing for The Emery, doing homework,...