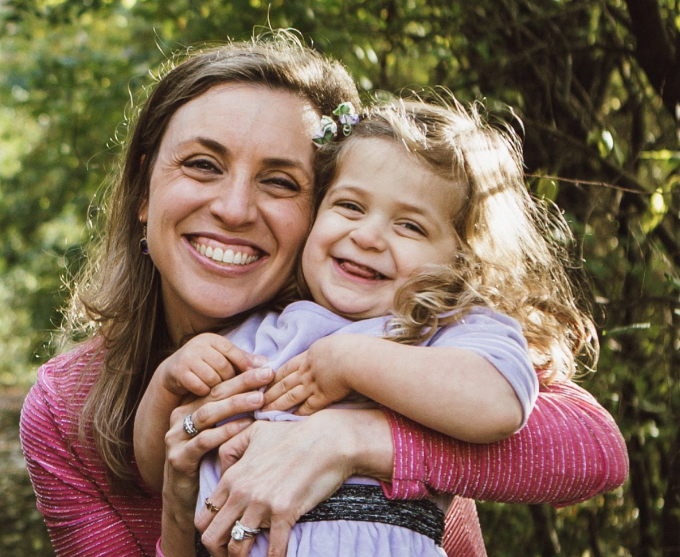 Q: Tell us a little bit about yourself.
A: "I was born in Ann Arbor and graduated from Huron in 2003.  I went right to the University of Michigan and double majored in Spanish and Education with two minors in Economics and Health Education.  I taught Spanish in the Chicago suburbs for 4 years before I moved to NYC.  I taught Spanish, health, and middle school math before completing my degree in School Counseling at Columbia University.  I have been a counselor at public and private schools in Manhattan and Harrison, NY.  I am so glad to be back in Ann Arbor with my husband and two kids Julian and Liana."
Q: What has been your favorite part about this school year?
A: "Hearing from my seniors about colleges. While not all of them get into their first choice, we work together and I am so proud of how resilient and responsible they have been."
Q: What do you miss about Huron?
A: "Our community. Huron is a special place where I believe we all truly care about one another. Of course, that is still true during the pandemic but it is so much more apparent when you are in our building every day." 
Q: What is one goal you have for this year?
A: "Continue to build relationships and connections with all my students even if we are in a virtual setting." 
Q: What is your favorite class and why?
A: "Considering I was a Spanish teacher I will have to say AP Spanish.  In college, I enjoyed Health Economics and Spanish Literature."
Q: What hobbies/sports do you do?
A: "I love to exercise and wake up every morning at 5 am to do so before school.  I also enjoy playing tennis and golf even though I haven't played golf in a very long time.  Of course–I love spending time with my family. I also really enjoy baking."