Sophomore Saturday: Ozan Uyulur
Q: What's changed for you personally with the stay at home order?
A: "I have a routine at home every day that I follow. I do my school work, study deeper into other topics, play video games, watch movies, and workout. However, it is the same doings every day and it gets really boring. I try to go outside and play basketball or go on a run in my neighborhood occasionally."
Q: How has your training for baseball been as of late? Where are you looking to grow as a player and teammate?
A: "My training really hasn't stopped. I am working out at home and getting better every day. I hope to play baseball in college and I have to work hard to get there. I'm growing to be a good teammate also, helping others out and in general, being positive and helping everyone out."
Q: How has your experience changed from freshman to sophomore year?
A: "Nothing really has changed. I got more used to the school and the students. I've got to meet more teachers and staff. My experience is getting better."
Q: Do you have any ideas about what you are interested in after high school?
A: "After high school, I want to play baseball in college at the University of Michigan. I hope to either go the medical or engineering school route."
Q: If you had a superpower for one day what would it be and how would you use it?
A: "If I had a superpower, I would want to be immortal because I'd like to see how the world works and operates after many generations and see if the world really is going to end soon."
About the Writer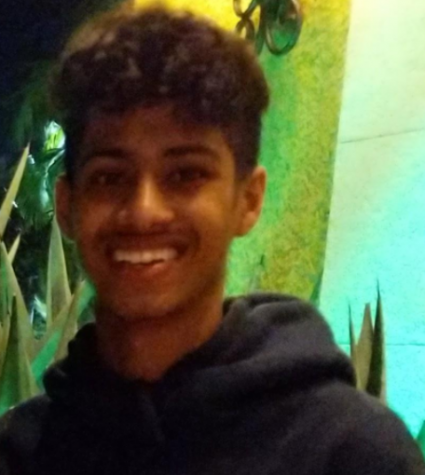 Vish Gondesi, Online Editor-in-Chief
Vish Gondesi is a junior at Huron High School and the website editor-in-chief for the Huron Emery. After moving from Illinois to Michigan in his freshman...