The secrets to a successful business
Zingerman's is one of the most successful businesses, not only in Ann Arbor, but throughout Michigan. Zingerman's is love from first taste. Fragrant bread, unforgettable brownies, excellent coffee, home-made cheeses and excellent service – these are just a few things that make Zingerman's so memorable. Developing a successful business is hard work that requires a lot of attention, patience and creativity.
Getting to know entrepreneurs, not only as business owners, but also understanding their personalities and values, can help give insight to what makes them successful.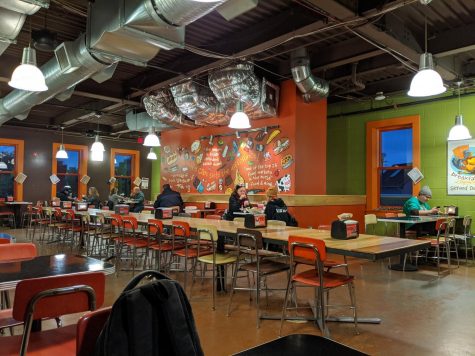 In 1982, Ari Weinzweig and Tammie Gilfoyle helped found Zingerman's. Now composed of a bakery, Zingerman's Roadhouse restaurant, a creamery and coffee shop, Zingerman's assortment of fresh breads, pastries, sandwiches and more keeps over 500,000 visitors each year coming back for more.
"The development of such a business is connected with many things," Weinzweig said. "Great food, service, a place for people, and lots of hard work. I wrote an essay entitled 12 Natural Business Laws. I think that every business that is a healthy organization lives in reinforcement with this vision of nature, a certain leadership, and a quality product. "
Weinzweig is well versed in food, histories and other cultures but believes Zingerman's is constantly evolving because "you need to constantly improve."
To build his career starting in 1982, Weinzweig personally worked a lot on himself: he ran, read and studied. Gilfoyle also supports the answer and believes that even small achievements help her grow and develop further.
"I always want to keep growing," Gilfoyle said. "I physically grow vegetables and fruits. You see a small sprout, and he wants to grow and grow."
A successful team for Weinzweig is people who work well together, have a common vision and shared values. Teamwork, cooperation, respect, appreciation are the main criteria for a successful team for Zingerman's owners. Every business has its challenges and Weinzweig believes that it is always better to solve difficulties together.
"I think it's normal to fall and make mistakes every day, because we all make mistakes. But you get up and keep going."
Weinzweig said.
Gilfoyle believes that when people hold on to the tragedy of the fall, they feel guilty. And this does not help move forward.
"Personally, what Ari and I do every day is that we run, do exercises, or walk," Gilfoyle said. "It helps you think the truth."
Zingerman owners are trying to get motivation from everywhere.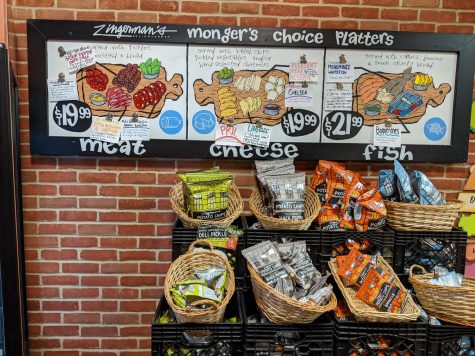 "It's cool that Ari is motivated, and I noticed that he really loves history and other cultures," Gilfoyle said. "We travel a lot. Ari always does research to find the best cheeses, get to know cheese makers and explore old ways of cooking and respecting traditions and other cultures."
They like to go back to traditional things and try to make them even better. Weinzweig and Gilfoyle put a lot of work, love, attention, imagination, creativity and care into their business. Weinzweig believes that his goal is to read and learn something new.
"Every morning I write a diary, chat with interesting people and learn everything," Weinzweig said.
The owners also stress the importances of having good personal connections with individual customers.
"I try every day to wish them a really good day, no matter what day it is," Weinzweig said.
This level of attention and enthusiasm does not only makes an impact on the business, but also the community at large.
"This is an established place in the city, just as people come to them to celebrate," Gilfoyle said. "The city becomes part of your family. Ari is widely open to the public, and he often receives letters of thanks or stories sent to him. Every person matters, every person matters, every interaction matters. It is like a symphony. Each instrument is involved in a song. If you do not have all the elements working together, this will not work.'
Today, the Zingerman's has the foods that we observe in our society. And it is constantly moving, developing and improving. Because those who are at the head of the Zingerman never stop in their achievements and hard work. And let the Zingerman's reach a new professional level and will be recognized not only across America, but across the world.
Additional reporting by Manit Patel.
About the Writer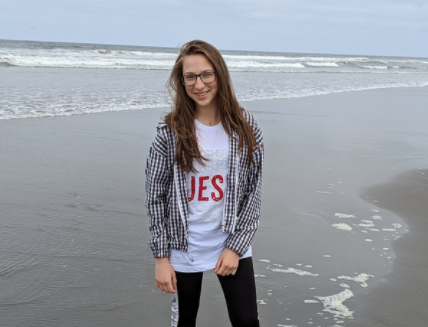 Nancy Shevtsova, Staff Writer
Anastasiia Shevtsova (or Nancy) is a junior at Huron High School. This is her first year in on Newspaper. She likes photography, editing videos, and art....