Freshman Friday: Catherine Li
Q: What is the biggest difference between middle school and high school for you?
A: "The biggest difference for me would be the change in workload and environment. In middle school, the assignments we had were very minimal. But in high school, they take longer and the content is harder to understand at times. There is also more integration between ages with people in different grades in the same classes which is very different from middle school."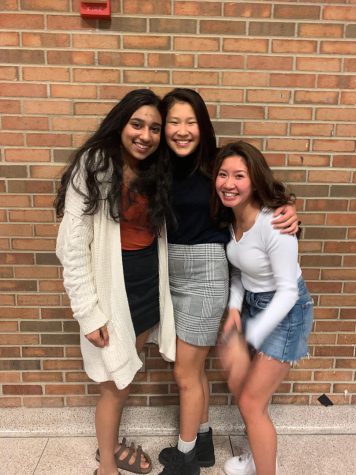 Q: What clubs and activities are you participating in? 
A:"During the fall season, I participated in the Women's Swim and Dive team. This spring season, I was going to participate on the Crew team, but sadly our season got cut short. I'm also a curriculum developer for Inno Education and a member of Huron's Student Council."
Q: Where do you see yourself at the end of senior year?
A: "I see myself attending college majoring in the STEM field."
Q: What is one goal you have by the end of this year? 
A: "I hope to be able to get time management under control, as this period with distanced learning will really test that."
Q: Do you have plans for next year's classes? 
A: "Yes, I filled out my course selection form and am especially looking forward to Principles of Engineering and Band!"