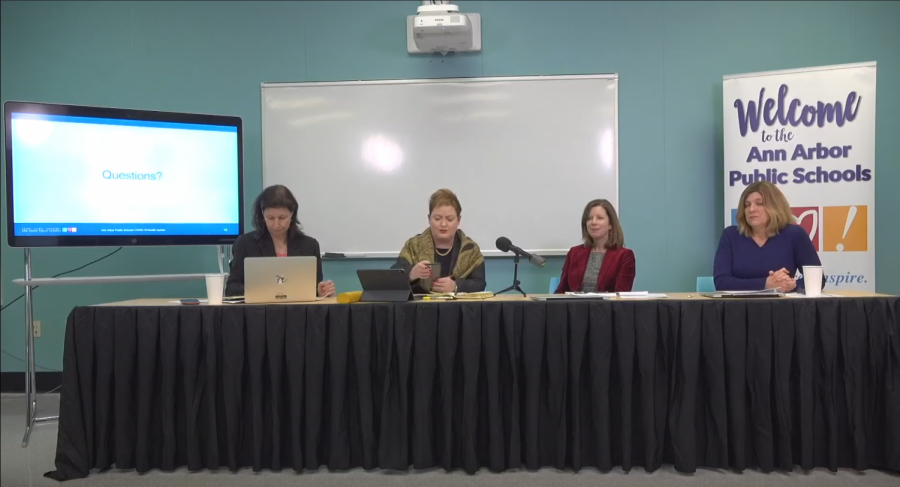 Ann Arbor Public Schools
The Ann Arbor Public Schools are increasing measures to prevent the spread of COVID-19. In tonight's AAPS Health Update and Board of Education Meeting, the panel, including Superintendent Jeanice Swift, discussed the necessary steps the school is taking and may need to take in the future. It is understood that this is a rapidly evolving situation. According to Swift, the goal and challenge is to "balance the social good of schools with the critical phase of the public health crisis." Swift stresses that the number one priority for the district is the health and safety of students, staff, and other community members.
Is there still school?
Yes. As of now, schools and instruction will continue as normal until otherwise stated.
When and why would schools be closed?
There is no specific reason that would necessarily trigger school cancellation. However, a case in the school community would most likely warrant closing in order to disinfect facilities. Aside from this, closing schools is a good way to prevent community spread as schools are large gathering areas.
What would happen if schools closed?
AAPS is currently working on a plan to continue education in the case of school closings. They plan on working closely with teachers to develop an online "distance learning" program for teaching. District officials understand that shutting down schools can be difficult for many families. This is why they are working hard to make potential school closings as equitable as possible. This includes providing access to learning for all students and creating a responsible free/reduced lunch program for the approximately one in four students who rely on it.
What actions are currently being taken?
AAPS has cancelled after school activities, excluding daycare and athletics. This comes per the advice of state officials to avoid inessential mass meetings. As of March 11, the MHSAA advises to continue athletic events as usual, with the exception of very large crowds.
Efforts are being taken to educate students about prevention measures, and parents are encouraged to keep students home if they are sick. The situation is rapidly evolving as are appropriate measures. AAPS intends on following guidance of state organizations as well as coordinating with neighboring school districts for future decisions.
Follow @thehuronemery on Twitter and Instagram for more updates.