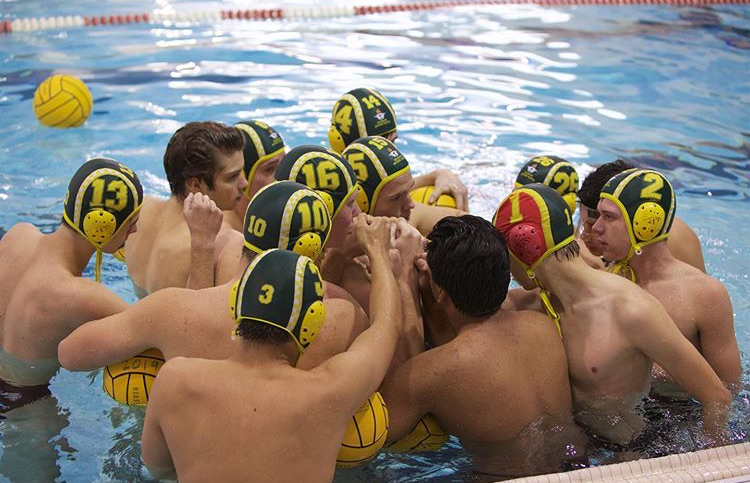 Huron's Boys Varsity water polo team played their last home game of the regular season on Oct. 22 against Seaholm. They won 19-5. 
"We started strong, kept playing well in the middle of the game and then towards the end, we started taking it easy since we were already up by 14 points," Senior Nick Kaipainen said. Nick is the varsity goalie for the team. 
This season has been going pretty well for the team, they have many strong players who all contribute to the team's wins.
"The seniors led the team," Junior Varsity Coach Betsy Clyde said. "There were six seniors and a senior goalie, but four juniors had to step up and start playing a role on Varsity."
The team has their District Tournament this weekend at Huron and the players and coaches have high hopes for the team. 
"We are all in top condition to play our best in the games to come, we just need to keep our focus and this championship could be ours for the taking," Kaipainen said.