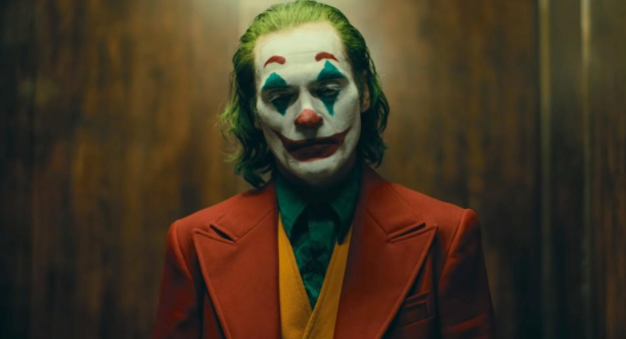 Photo courtesy of DC Comics
When you think of a classic comic book movie, you don't usually think of something dark and grim. However, DC comics just changed the game of comic book movies. They didn't release a classic superhero movie – they did the exact opposite, with last weekend's DC release of Joker. Going away from the norm to tell the story of one of the most infamous villains in all of comics creates an interesting atmosphere around the film.
The film takes you on the adventure of the making of the most infamous villains of all time.  The main character, Arthur Fleck, is in a constant mental battle with himself and the world around him, and oftentimes imagines things in his head that aren't real. The movie showcases certain events that pushed Fleck towards his eventual fate of becoming the Joker. The movie ends on a major cliffhanger that left fans asking many questions.
I personally thought Joker one of the best movies from the DC universe. I felt the acting by Joaquin Phoenix was amazing. I also really enjoyed the whole idea of the movie and how it provided an origin story for one of the most infamous villains of all time. Another substantial part of the film I enjoyed was the way they showed what it's like to be in the mind of a mentally ill person.
"Joker shined a light on mental illness in a disturbing and exciting way," senior Davis Malmer said. 
However, the film has brought up a multitude of problems. One major hot topic was the fact that the film might encourage more theatre shootings. There was a threat against a theater in Huntington Beach that caused the theater to shutdown. Many people also felt it is a tough watch if you're not an avid fan of the DC comic universe. 
"I lost interest throughout the movie due to the lack of action and knowledge of the backstory," senior Matt Wyderko said.
 Another negative aspect of the movie, in my opinion, was that some of the events that occured don't line up with previous Batman movies.
The overall positives of the movie outweigh the negatives – the great acting, storyline, and idea of the film overmatch the little plot holes and slow pace. Not only is this a great movie, but it also brings attention to the topic of mental illness. I would strongly recommend this movie to anyone who is a fan of the DC comic universe.